Visceral therapy is one of the techniques manual osteopaths use to restore balance and function, relieving pain and discomfort.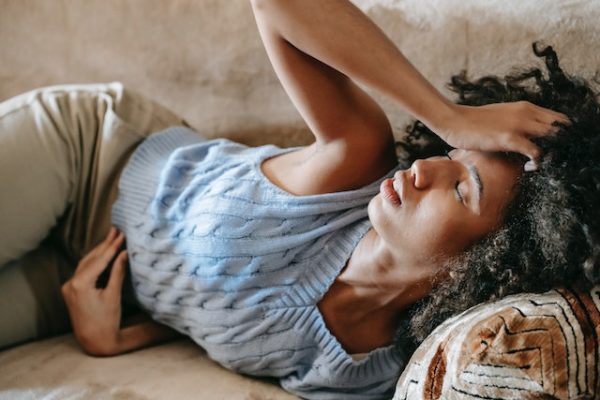 Let's find out more about this safe and natural treatment in our latest article.
So what exactly is visceral therapy?
Visceral therapy, also known as visceral manipulation therapy, is a gentle manipulation technique to relieve tension and restore mobility.
The viscera are the body's internal organs, specifically those located in the chest — so, the heart and lungs — and those found in the abdomen — the liver, pancreas and intestines.
Visceral therapy uses gentle massage techniques to manipulate the organs and the connective tissue that hold them in place.
This releases the pressure, restrictions and lack of mobility that can stop the organs from fully functioning and impacting other areas of your health and wellbeing.
These issues may be caused by scars from surgery, poor posture, disease or strain. Releasing any tension allows the body to work better as a whole, from the inside out.
Visceral therapy can help with many different types of disorders. These include:
Abdominal bloating

Constipation
Endometriosis
Gastroesophageal reflux disease (GERD)
Headaches
Irritable bowel syndrome (IBS)
Injuries sustained in accidents, like whiplash or seatbelt injuries
Menopause related issues
Menstrual pain
Pelvic pain
Poor posture 
Scar tissue-related issues
A healthcare professional such as a manual osteopath can carry out visceral therapy.
At the start of your session, they will ask you questions about your health and wellbeing and what you hope to achieve from treatment, which could be relief from pain or the discomfort of an old injury.
Then your manual osteopath will use hands-on techniques to massage and manipulate the targeted area, including the soft tissue surrounding your organs.
This is not painful, and many people report that they find it a relaxing and positive experience.
It's suitable for most people and, as we've seen, can help a whole range of conditions, so as well as being gentle, it's versatile too!
Visceral therapy is an effective treatment for a whole host of health conditions.
If it's something you'd like to explore more, then why not call the Osteo Health team on 403-814-0404 or book an appointment online at osteohealthcalgary.janeapp.com?
We're here to help gently ease away pain, discomfort and dysfunction in a safe and relaxing environment.
You can also check out our video on visceral therapy.
Approved by Indira Ravaeva. Manual Osteopath. Member of National Manual Osteopathic Society and Osteopathy Australia.