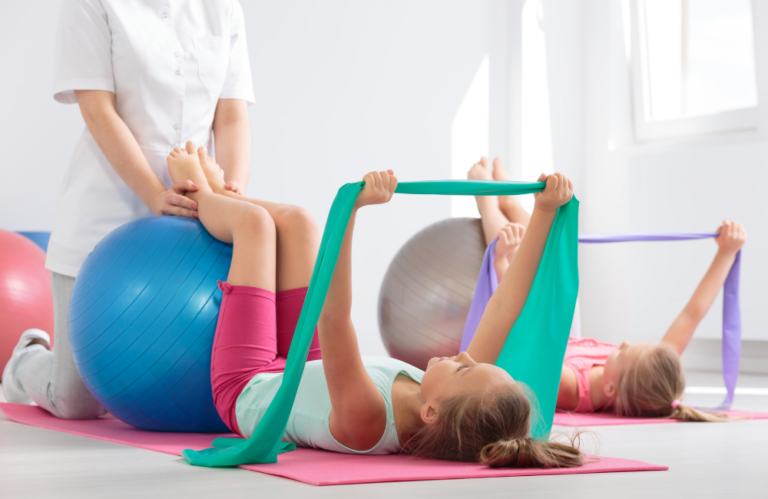 Our pediatric physiotherapist concentrates on pediatric physiotherapy assessments and treatments. Pediatric therapy is tailored for babies, children and young adults between 0 and 19 years. 
There are several causes of children having developmental delay, injury to the brain, sports injuries, pain, accidents, orthopedic and neurological problems. They can benefit from the experience of our pediatric physiotherapist to aid recovery and develop treatment programmes, including pediatric physiotherapy exercises to work towards regaining full optimum function.
We provide the care needed for ALL kids to reach their maximum physical potential and recover from injury. Osteo Health is making physiotherapy FUN.
AREAS OF PROFESSIONAL INTEREST
Movement, behavioral and learning dysfunction in children:
Cerebral Palsy
Muscular Dystrophy
Autism Spectrum Disorder
Developmental Delay
Fine motor coordination
Gross motor coordination
Eye hand coordination
Proprioceptive development
Spatial awareness
Balance training
Attention development
At Osteo Health, you get an individual treatment room that is thoroughly disinfected and prepared for you. Your Physiotherapist is with you the entire treatment. You get a prescribed customized therapeutic program intended for the best results for your individual situation.
Our experienced Physiotherapist provides the highest quality care.  She will coordinate communication with your family and other health team members as required. They coordinate communication with your family and health team members. You get an assessment of your home environment and instructions on getting it utilized and modified to achieve your rehabilitation goals.
Whether your child needs rehabilitation after an illness or injury, or needs help to achieve developmental milestones, we will work with you to reach the predetermined goal of treatment.
Virtual physiotherapy involves using video calls to provide physiotherapy services remotely. Whether you have barriers that make it difficult to leave your home or simply prefer the convenience of care on your terms, you can connect with our experienced physiotherapist for a 1-on-1 session from anywhere in Alberta. This type of physiotherapy upholds the same safety, effectiveness, and ethical standards of care as in-person visits.