We love our job, we challenge each other, we grow together and we are passionate about Osteopathy. As a result, we create a safe and compassionate atmosphere for you, our clients. Come and meet the Osteo Health team!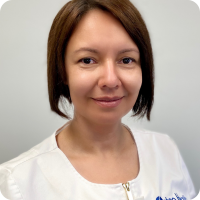 Manual Osteopath, a Member of National Manual Osteopathic Society and a Member of Osteopathy Australia
Indira is a manual osteopath with an extensive experience using hands-on techniques to correct biomechanical dysfunctions related to neuromuscular issues.
Know that when you come to see Indira, the first thing you will receive is a warm welcome! During our initial visit, she will offer you a comprehensive clinical assessment.
This will involve taking a health history and a complete physical examination (to include posture assessment, gait evaluation, orthopedic examination and palpation).
She'll also ask you questions about your symptoms. All this helps Indira paint a picture of how you are doing physically and create a treatment plan customized just for you.
Indira uses techniques such as manual osteopathy, laser therapy (LLLT), shockwave therapy (SWT), electrotherapy(ET), ultrasound therapy (UT), VR platform, digital brain assessment tool and others to treat you.
This holistic approach is all about treating even the most complex physical conditions and restoring you to health and wellness.
Her knowledge of traditional medical and osteopathic approaches enables to dig deeper into the cause of your condition rather than just treating your symptoms.
See Indira in action.
See articles approved by Indira.
See Indira's reviews.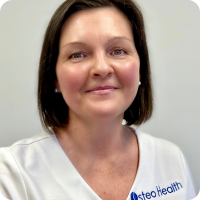 Certified Laser Therapist
Inna is a Certified Laser Therapist and Neuroflex Operator. Inna is a person-oriented healthcare Professional with the highest professional ethical standards, working alongside Indira to deliver effective solutions to your health issues.
Lana is likely to be the first person you meet when you come to our clinic. She's an administrative assistant with many years of experience and superb communication skills, adept at building relationships with clients.