Is hip pain in pregnancy normal?
Most pregnant women suffer aches and pains as their body blossoms and grows.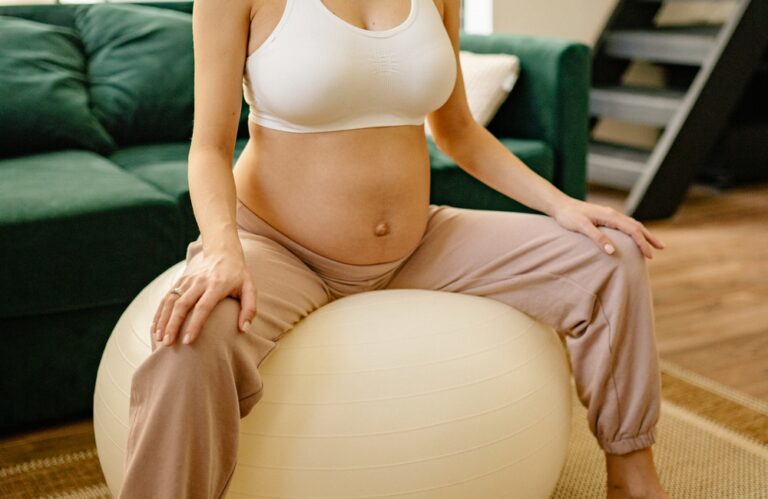 For many, pain can be concentrated in the hips, which bear the brunt of the expanding body.
Let's take a closer look at hip pain in pregnancy and find out how you can find relief using natural, effective methods.
Why do my hips hurt during pregnancy?
The first thing to know about hip pain in pregnancy is that you are not alone. A study (1) following 184 women looking at musculoskeletal pain in pregnancy found that around 32% suffered from hip pain.
One of the reasons (2) behind this is that during pregnancy, the hormone relaxin causes changes to your musculoskeletal system. This is to help the hips open up in preparation for childbirth. The downside is that your joints, ligaments and bones are affected, causing lower back and hip pain in pregnancy.
Add to the mix the extra weight that your pregnancy involves and changes in posture, and it's not surprising that your hips may suffer.
What about hip pain after pregnancy?
You may also find that hip pain lingers after childbirth. This is known as 'postpartum hip pain' (3).
Again, this is a common experience and occurs because of the changes to the body in pregnancy and also after childbirth.
While some women find that the pain goes away of its own accord after a short time, others look for natural and gentle ways to find relief.
The gentle way to relieve hip pain in pregnancy
You can soothe hip pain at home by stretching or yoga, wearing a supportive belt, applying warm compresses or having a massage by a qualified therapist.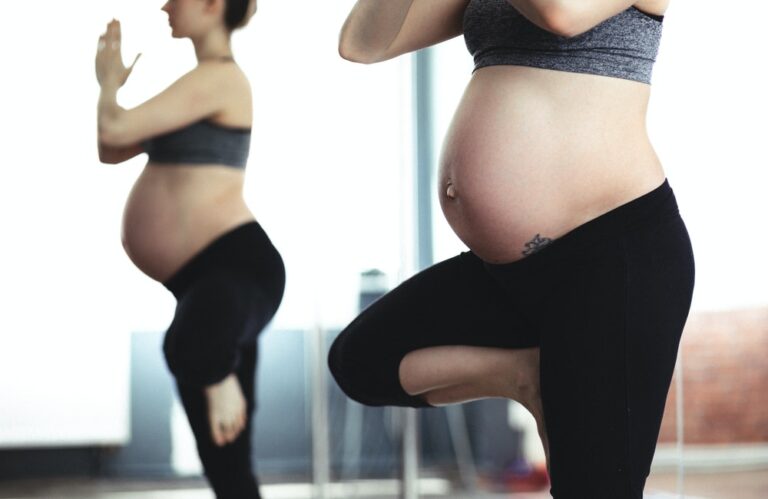 You may also like to explore the idea of osteopathy to relieve hip pain during and after pregnancy.
Osteopathy uses manual therapy techniques to relieve issues related to the muscles, spine and joints. It's popular with women who are pregnant and have recently given birth because it's safe, effective, drug-free and looks at the wellness of the patient as a whole.
Trust our experts in osteopathy in Calgary
There's a clear link between hip pain and pregnancy, and you may also find that the pain persists after childbirth.
While this can cause discomfort and mobility issues, know that there are gentle and effective solutions available.
Trust our caring professionals at Osteo Health, your local osteopathy clinic in Calgary, to work with you to target your pain and bring relief. You can find out more by calling 4038140404 or booking an appointment online at osteohealthcalgary.janeapp.com.
Approved by Indira Ravaeva. Manual Osteopath. Member of National Manual Osteopathic Society and Osteopathy Australia.
1. Kesikburun S, Güzelküçük Ü, Fidan U, Demir Y, Ergün A, Tan A. 'Musculoskeletal pain and symptoms in pregnancy: a descriptive study,' Therapeutic Advances in Musculoskeletal Disease, 2018 Dec; 10(12): 229–234. Published online 2018 Nov 19. doi: 10.1177/1759720X18812449
2. 'What to know about hip pain during pregnancy,' Medical News Today website, March 25, 2020. https://www.medicalnewstoday.com/articles/pregnancy-hip-pain#causes
3. 'Postpartum Hip & Thigh Pain,' Healthfully website, July 27, 2017