You may have heard of craniosacral therapy, but do you know what it is and which conditions it can help?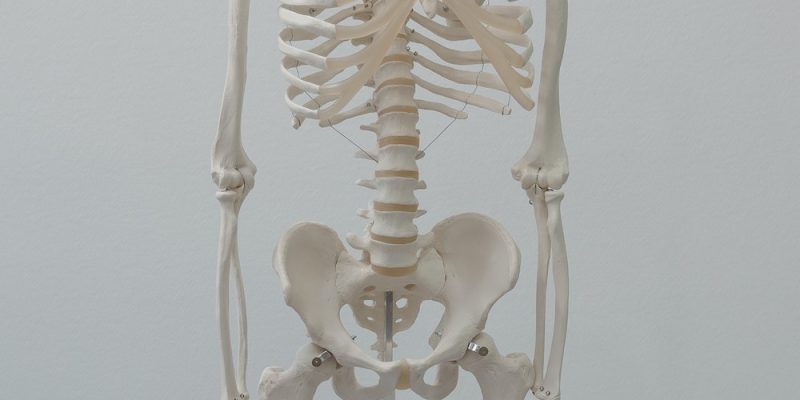 It's just one of a range of techniques and therapies manual osteopaths use to relieve pain, dysfunction and discomfort.
We're going to take a closer look at osteopathy and craniosacral therapy in our latest article.
So what is craniosacral therapy?
Craniosacral therapy — also known as cranial sacral therapy or CST — is a technique used by manual osteopaths and other practitioners to help relieve compression in the sacrum (the large, triangular bone at the base of the spine), head and spinal column.
Your manual osteopath will use gentle pressure to help release any pain or discomfort caused by compression in these areas.
It's gentle and non-invasive, and many people say it helps them with a variety of chronic or acute conditions.
And it's not just anecdotal — there's scientific evidence that says craniosacral therapy works too.
One study (1) found that after eight weeks of therapy, participants with moderate to severe migraine experienced fewer headaches.
Another study (2) looked at the effect of craniosacral therapy on patients living with fibromyalgia. It concluded that the therapy improved their quality of life, reducing their perception of tiredness and pain, improving their mood and quality of rest, and helping to boost their physical function. It also found that anxiety levels were reduced.
What is craniosacral therapy good for?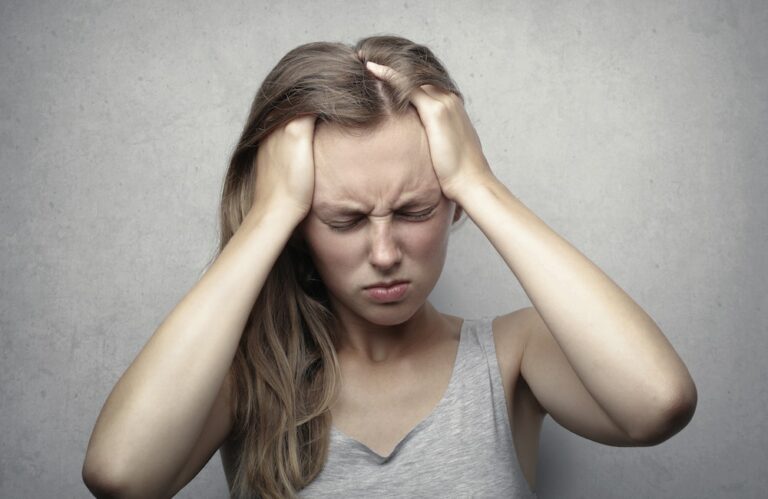 Craniosacral therapy is a versatile treatment that can help a wide range of conditions, including:
Headaches and migraine

Fibromyalgia
Irritable bowel syndrome (IBS)
Constipation
Insomnia and disrupted sleep
Scoliosis
Neck pain
Sinus infections
Ear infections
Colic in infants
Temporomandibular joint disorder (TMJD)
Trauma-related issues like whiplash
Anxiety and depression
When you go for your appointment, your manual osteopath will discuss your general health and the issue that's prompted you to seek help.
They will ensure that craniosacral therapy is the right treatment for you and may combine it with other therapies in a plan tailored to your unique needs.
While the side effects and risks of craniosacral therapy are very low, it's not recommended for people with:
Severe bleeding disorders

Aneurysm
A history of traumatic head injury
Where can I find craniosacral therapy near me?
Craniosacral therapy can be an effective treatment for many different issues, is suitable for almost everyone, and is gentle and non-invasive too.
If you're looking for craniosacral therapy provided by one of our manual osteopathy team members at Osteo Health, give us a call on  403-814-0404.  You can also book an appointment with us online at osteohealthcalgary.janeapp.com
We're here to soothe away your discomfort using tried-and-tested techniques…so why not find out for yourself and reach out to know more?
Approved by Indira Ravaeva. Manual Osteopath. Member of National Manual Osteopathic Society and Osteopathy Australia.
References
Mann J, Gaylord S, Faurot K, Suchindran C, Coeytaux R, Wilkinson L, Coble R, Curtis P. 'Craniosacral therapy for migraine: a feasibility study,' BMC Complementary Medicine and Therapies, 2012; 12(Suppl 1): P111. Published online 2012 Jun 12. doi: 10.1186/1472-6882-12-S1-P111.
Matarán-Peñarrocha G, Castro-Sánchez A, Carballo García G, Moreno-Lorenzo C, Parrón Carreño T, Onieva Zafra, M. 'Influence of Craniosacral Therapy on Anxiety, Depression and Quality of Life in Patients with Fibromyalgia,' Evidence-Based Complementary and Alternative Medicine, vol. 2011, Article ID 178769, 9 pages, 2011. https://doi.org/10.1093/ecam/nep125.
References used but not quoted in the article