Osteopathy Clinic- Your Reliable Manual Osteopath in Calgary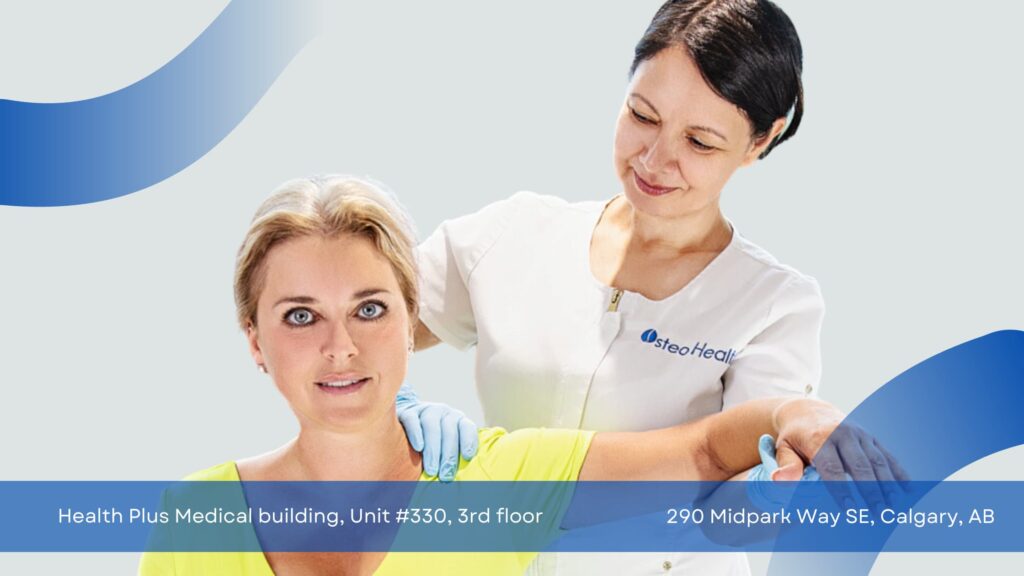 What our Clients say about Osteo Health Clinic

Mario R.
I really want to thank Indira and her Osteo Health Team for the services they have provided in decreasing the pain and healing my arm. Due to a physical home-work related injury, my right arm started hurting leading to a decrease in its functionality, after trying acupuncture (which usually worked for me) and physio-therapy, I approached Indira's Osteo Health services. I can't speak highly enough about the entire team, their warm and welcoming attitude When it came to the treatment itself, I was thoroughly impressed by the level of professionalism and expertise displayed by the osteopath team. They took the time to listen to my concerns and thoroughly assessed my condition. They explained the treatment plan in detail (which included Deep massage, ultra sound and laser therapy) and made sure I was comfortable with every step of the process. I guess this treatment combination played a crucial role in the relief and improvement I've gained in my arm after just a couple of sessions. I would wholeheartedly encourage anyone in need of osteopathic care to visit this clinic and take advantage of their services. I can't thank them enough for the positive impact they've had on my health.

Dmitry Deev
I have suffered from the low back pain for years. I tried this and that, but nothing worked. I decided to try osteopathy and, what a change! I had an amazing experience at Osteo Health Clinic. The level of professionalism is exceptional, and my long-lasting problem completely gone. Cheers to you, Osteo Health Clinic!

Vladimir Kurapov
I'm going to Osteo Health clinic since October 2019. My problem is: herniated discs in L4-L5-S1 area + damaged nerve in left leg. There was no much help from traditional specialists: since fall 2015 I managed to get only 1 visit to a neurologist and 1 MRI. I tried several types of treatment: physiotherapy, acupuncture, but it wasn't enough. I was looking for an alternative and effective solution.After the evaluation visit in Osteo Health clinic I was offered a personal program that includes: osteopathy + ultrasound and electrical treatments with devices I've never seen before in Canada. These treatments are focusing on reducing inflammation in low back and leg. After several visits, the temperature of my left leg (where damaged nerve is) had increased. After 6 visits it became equal to the right leg. My low back + leg problems have been with me for 4 years, but with the help of several treatments we could regain some muscle volume. Yes, muscle loss is still visible. But recent measurements are showing a good improvement. In Osteo Health clinic you'll get personalized exercise course. This course will be shared with you via smartphone/tablet. The app will have all your exercises with explanations. One more thing: clinic's team is working sincerely and honest to help you.