OSTEO HEALTH — YOUR TRUSTED OSTEOPATHY CLINIC IN CALGARY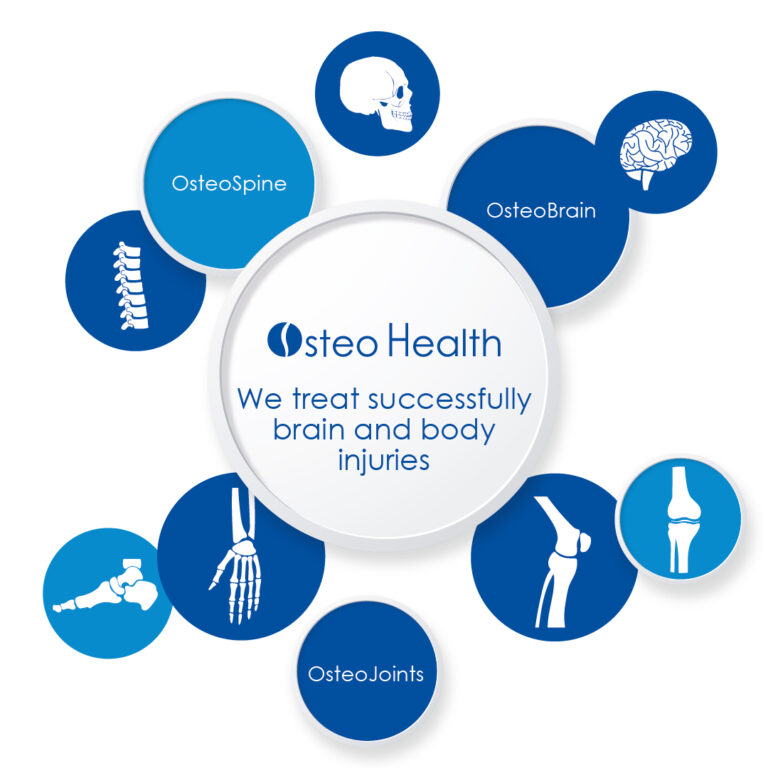 There are various treatment and prevention strategies out there that can help you be and feel your best naturally. One of them is manual Osteopathy. Osteopathy may be the answer you are looking for.
When you come for an assessment, your manual Osteopath will work with you to understand your condition. Your Osteopath will find the therapy that's best for you and offer support and advice on your lifestyle, ergonomics and approach to stress, which may all impact on your health and well-being.
Find your local manual Osteopath here and get your treatment tailored to you.  Our manual Osteopaths will support you every step of the way towards a healthier, more mobile and more fulfilled you.
Let your manual Osteopath relieve your pain and dysfunction the natural way.
Osteopathy treats physical disorders with gentle techniques which focus on the neuro-musculoskeletal system. Osteopathic techniques target your bones, muscles, nerves and other tissues that support your body and control its movements.
You may be surprised to know about the variety of treatments that can help get to the root of physical pain and bodily dysfunction. Our manual Osteopaths are trained in a wide range of non-invasive treatments, including osteopathic manipulations, craniosacral therapy, visceral therapy, myofascial release and lymphatic drainage. Our manual Osteopaths are certified in adjunctive therapies such as shockwave therapy, laser therapy and others.
Osteopathy benefits include its non-invasive and drug-free approach, complementing a natural approach to your health and well-being.
What conditions do we treat?
Here at Osteo Health, we treat and manage a wide range of conditions, including but not limited to:
What technologies do we use?
We aim to offer non-invasive osteopathic treatments using the latest technologies. These include:
Which insurance companies do we work with?
Rest assured that we work with some of Canada's leading insurance companies to provide a first-class service. These include:
Please make sure that Osteopathy is included in your personal insurance coverage before scheduling your appointment.
For Canada Life Clients schedule your appointment with 
Indira
.
What is your treatment plan?
Rehabilitation is not a quick fix. It takes time. Your recovery requires a continual commitment and consistency. We offer a treatment plan that outlines the estimated number of sessions. It can be modified if requires as your condition changes.
Our clinical experience indicates that 6 to 12 sessions once or twice per week is a sufficient number of treatments to achieve the desired result in the rehabilitation or management of your acute or chronic condition. However, a reassessment will be performed after the 3rd treatment to re-evaluate your functionality, to identify changes since the initial assessment; and to determine your new or ongoing needs.
It is important for you to understand your condition and your treatment plan. When you understand what you have; why you have it and how to treat it; you are much more likely to respond positively to your treatment and be compliant with your treatment.
Know that our caring manual Osteopaths are here to get you back on your feet and are here for you every step of the way!
What packages or programs do we have for you?
For our Clients we offer Treatment Package and Loyalty Program.
Our Osteopathy Treatment Package includes 5 treatments once or twice per week as recommended by your Osteopath. The package requires no prepayment, but must be booked at once in order to get the discounted price. Redeem your package and get your savings.
Our Osteopathy Maintenance Program includes 1 treatment per month. The program duration is 5 months. Billing cycle is once per month. The billing is processed automatically. The program can be cancelled anytime. Sign up for the program and get your savings.
You can book your appointment for Osteopathy in Calgary online (click the button "Book Appointment" below). Or give us a call: 403-814-0404.
The price for your treatment is indicated on our online booking website.
What people say about Osteo Health Clinic
I had my first massage with Simon-Daniel at the Osteo Health which really helped with the tension I've been having in my shoulders and back. He listened well to my issues, tuned in with postural examination and made his trick… Special thanks to Indira, who really saved me from the sharp shoulder pain that I had short time ago. Osteo Health is a place to go if you want to receive empathic and professional approach addressing your body issues!

Roza Fatkullina


Natalia Strelnikova is very positive person and great specialist! Highly recommend Natalia and very happy to see her in Osteo health clinic! Good luck!

Irina P


I highly recommend this clinic. The osteopath, Indira, is very knowledgeable and caring person. If you are looking for the clinic, where the doctor cares about your health, this is the one. She takes your problems and concerns very seriously and does everything to help you. Thank you, Indira.

Julia C.


Very professional and convenient osteopathic and medical massage service. Indira (osteopath) did such a great job with my injured knee for beginning, Then Simon (medical massage therapist) makes huge improvements. They really help me, now I can walk without limping! Very nice clinic, clean, well equipped. Convenient booking time. People there know what they doing. Highly recommend, Thank you very much!

Andrei M


Highly recommend going to Ostheo Health to meet your wellness needs! All staff is kind and very professional. They listen to your needs and take the time and care to get to know you so that they can offer the best treatment possible. I can't thank Indira's team enough for giving me the ability to continue to live an active lifestyle and fully enjoy my motherhood. Without their gentle touch and treatment I wouldn't be where I'm at today with my health.

Yelizaveta Arsene


I was from out of town and I received an exceptional welcoming from Indira and her receptionist. Indira's initial assessment was excellent and after having received one treatment I felt so much better. My second appointment was equally great and the exercises that I needed to do were explained and sent to me. I highly recommend this clinic!

Christa Frame


Very professional osteopath, excellent healing techniques! My injury was looked well after! I'm back to my 100% Thank you so much! Very clean clinic and friendly staff!

Olga Stevenson


I have had immediate relief for my long term neck pain just after the first procedure with a wonderful osteopath Natalia Strelnikova. Basing on my very positive experience, I would recommend Osteo Health clinic.

Andrey Pronin


I went there a couple of weeks ago when I was in Calgary. Indira was very courteous and knowledgeable about my condition, and worked effectively to correct it. She went above and beyond by giving me exercises to make sure it get strengthened over time. I highly recommend having her service. She's super nice and an expert at what she does.

Jeric Tamayo