OSTEO HEALTH — YOUR TRUSTED OSTEOPATHY CLINIC IN CALGARY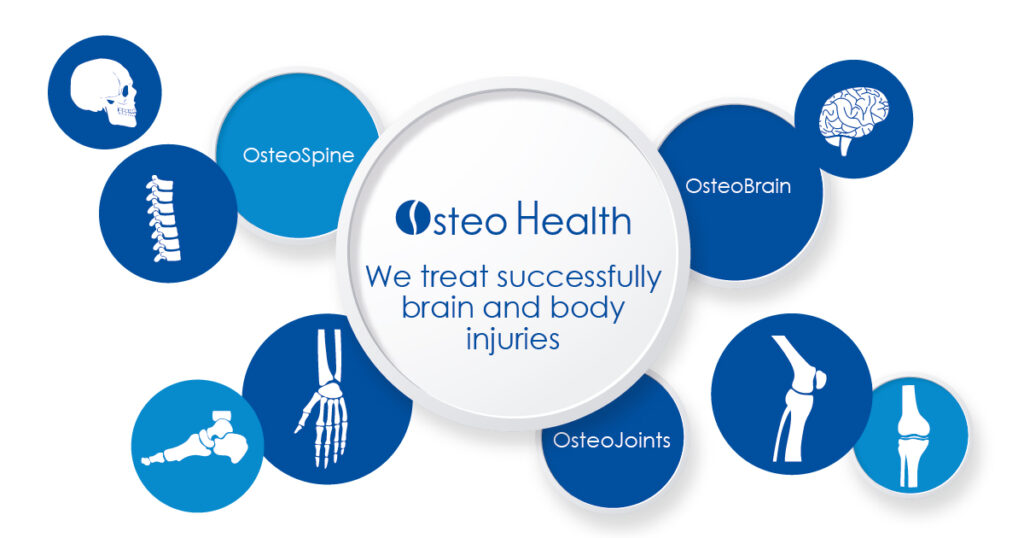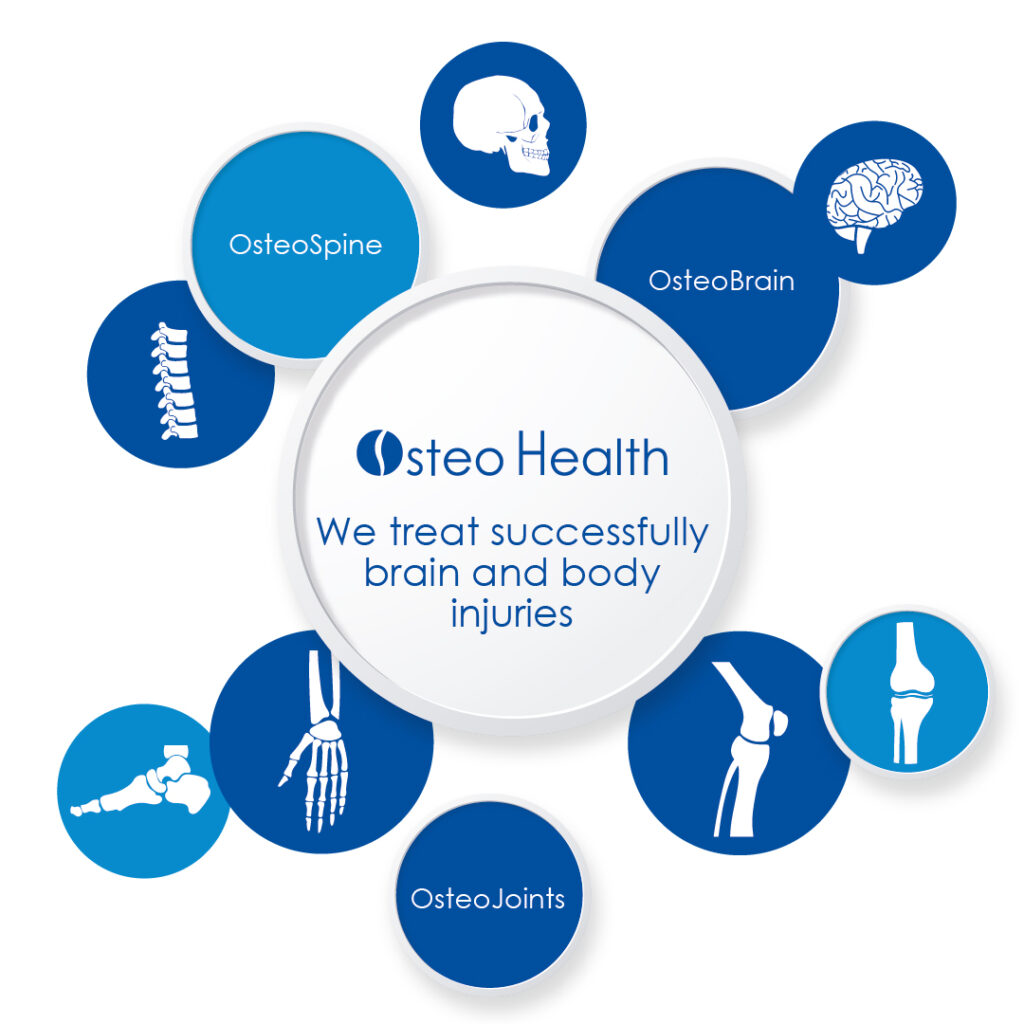 What's special about Osteo Health?
We are manual Osteopaths trained in Canada. We specialize in the treatment, management and prevention of the musculoskeletal injuries and disorders in women. Differences between men and women in anatomy, physiology, hormonal environment, and societal pressures lead to an increased incidence of musculoskeletal injuries and dysfunctions.
There are various treatment and prevention strategies out there that can help women be and feel their best naturally. One of them is Osteopathy. Osteopathy may be the answer you are looking for.
When you come for an assessment, your Osteopath will work with you to understand your condition. Your Osteopath will find the therapy that's best for you and offer support and advice on your lifestyle, ergonomics and approach to stress, which may all impact on your health and well-being.
Find your local Osteopath here and get your treatment tailored to you. With our osteopathic treatment we will support you every step of the way towards a healthier, more mobile and more fulfilled you.
Let your Osteopath relieve your pain and dysfunction the natural way.
Osteopathy treats physical disorders with gentle techniques such as manipulation and soft tissue work, which focus on the neuro-musculoskeletal system. Osteopathic techniques target the bones, muscles, nerves and other tissues that support your body and control its movements.
You may be surprised to know about the variety of treatments that can help get to the root of physical pain and bodily dysfunction. Our Osteopaths are trained in a wide range of non-invasive treatments, including osteopathic manipulations, craniosacral therapy, visceral therapy, myofascial release, adjunctive therapies such as shockwave therapy, laser therapy and others.
Osteopathy benefits include its non-invasive and drug-free approach, complementing a natural approach to your health and well-being.
What conditions do we treat?
Here at Osteo Health, we treat and manage a wide range of conditions, including but not limited to:
What technologies do we use?
We aim to offer non-invasive osteopathic treatments using the latest technologies. These include:
Which insurance companies do we work with?
Rest assured that we work with some of Canada's leading insurance companies to provide a first-class service. These include:
What else do you need to know?
Our clinical experience indicates that five or six sessions once or twice per week is a sufficient number of treatments to achieve the desired result in the rehabilitation or management of your acute or chronic condition.
Rehabilitation is not a quick fix. It takes time. We offer a treatment plan that outlines the estimated number of sessions. It can be modified if requires as your condition changes.
It is important for you to understand your condition and your treatment plan. When you understand what you have; why you have it and how to treat it; you are much more likely to respond positively to your treatment and be compliant with your treatment.
Know that our caring Osteopaths are here to get you back on your feet and are here for you every step of the way!
What packages or programs do we have?
For our Clients we offer Treatment Packages and Maintenance Programs.
Our Treatment Packages include 5 treatments once or twice per week as recommended by your Osteopath. The package requires no prepayment. After completion of 5 treatments you are eligible for a FREE Laser Therapy Treatment valued $130. Your package is valid for 5 months.
Our Maintenance Programs include 1 treatment per month. The program duration is 5 months. Billing cycle is once per month. The billing is processed automatically.   The program can be cancelled anytime. Sign up for the program and get up to 13% of your savings.
You can book your appointment for Osteopathy in Calgary online or by calling us.
What people say about Osteo Health Clinic
Very professional osteopath, excellent healing techniques! My injury was looked well after! I'm back to my 100% Thank you so much! Very clean clinic and friendly staff!

Olga Stevenson


I had severe low back pain when I came for the treatment yesterday. I felt better right away. And the next day I noticed improvement!!! There's no pain. Lovely feeling. Thank you so much Natalia!!!

S. Try


Very professional and convenient osteopathic and medical massage service. Indira (osteopath) did such a great job with my injured knee for beginning, Then Simon (medical massage therapist) makes huge improvements. They really help me, now I can walk without limping! Very nice clinic, clean, well equipped. Convenient booking time. People there know what they doing. Highly recommend, Thank you very much!

Andrei M


Natalia Strelnikova is very positive person and great specialist! Highly recommend Natalia and very happy to see her in Osteo health clinic! Good luck!

Irina P


I highly recommend the clinic. A professional doctor who helped me get on my feet. Thanks to treatment, I began to walk and enjoy life.

Maya Maltseva


I have suffered from the low back pain for years. I tried this and that, but nothing worked. I decided to try osteopathy and, what a change! I had an amazing experience at Osteo Health Clinic. The level of professionalism is exceptional, and my long-lasting problem completely gone. Cheers to you, Osteo Health Clinic! Dmitry D

Dmitry Deev


I went there a couple of weeks ago when I was in Calgary. Indira was very courteous and knowledgeable about my condition, and worked effectively to correct it. She went above and beyond by giving me exercises to make sure it get strengthened over time. I highly recommend having her service. She's super nice and an expert at what she does.

Jeric Tamayo


Great clinic: clean, welcoming, knowledgeable, comfortable to deal with. Really recommend.

Mariya Raylyan


Highly recommend going to Ostheo Health to meet your wellness needs! All staff is kind and very professional. They listen to your needs and take the time and care to get to know you so that they can offer the best treatment possible. I can't thank Indira's team enough for giving me the ability to continue to live an active lifestyle and fully enjoy my motherhood. Without their gentle touch and treatment I wouldn't be where I'm at today with my health.

Yelizaveta Arsene


I had my first massage with Simon-Daniel at the Osteo Health which really helped with the tension I've been having in my shoulders and back. He listened well to my issues, tuned in with postural examination and made his trick… Special thanks to Indira, who really saved me from the sharp shoulder pain that I had short time ago. Osteo Health is a place to go if you want to receive empathic and professional approach addressing your body issues!

Roza Fatkullina